Sash Windows – East Dulwich, SE22
Accoya Timber Sash Windows Installed
We are currently in the process of finishing our second installation of sash windows in East Dulwich, SE22. Both neighbours opted to have their windows finished with Farrow & Ball off black. We also installed a black Swisspacer bar between the A-rated double-glazed units to match the paint colour. The client also opted for Accoya wood.
Accoya wood is by far the best option when opting for dark colours as it is extremely stable. Dark colours tend to take in the heat, meaning softwoods, like redwood would be very prone to warping and twisting as the sun hits it. Accoya wood, on the other hand, is naturally rot-resistant and insect-resistant. It is also very dimensionally stable, meaning that it will not warp or shrink over time.
In addition to the dark colour and the Accoya wood, we also installed a number of other features on these windows. These features include:
A-rated double-glazing for improved energy efficiency
Black Swisspacer bars for a sleeker look
Security stops added for additional security
Weatherproofing to keep out the elements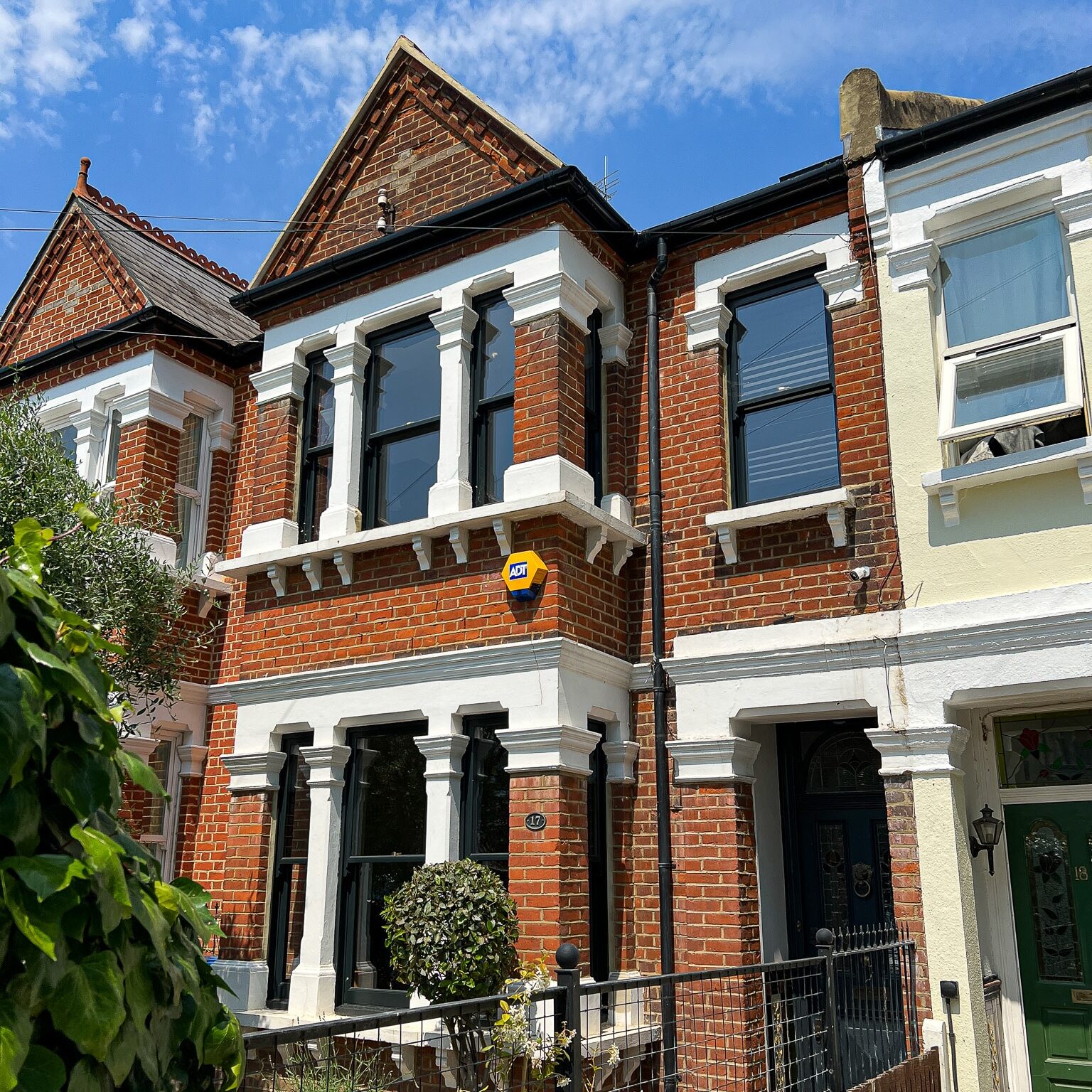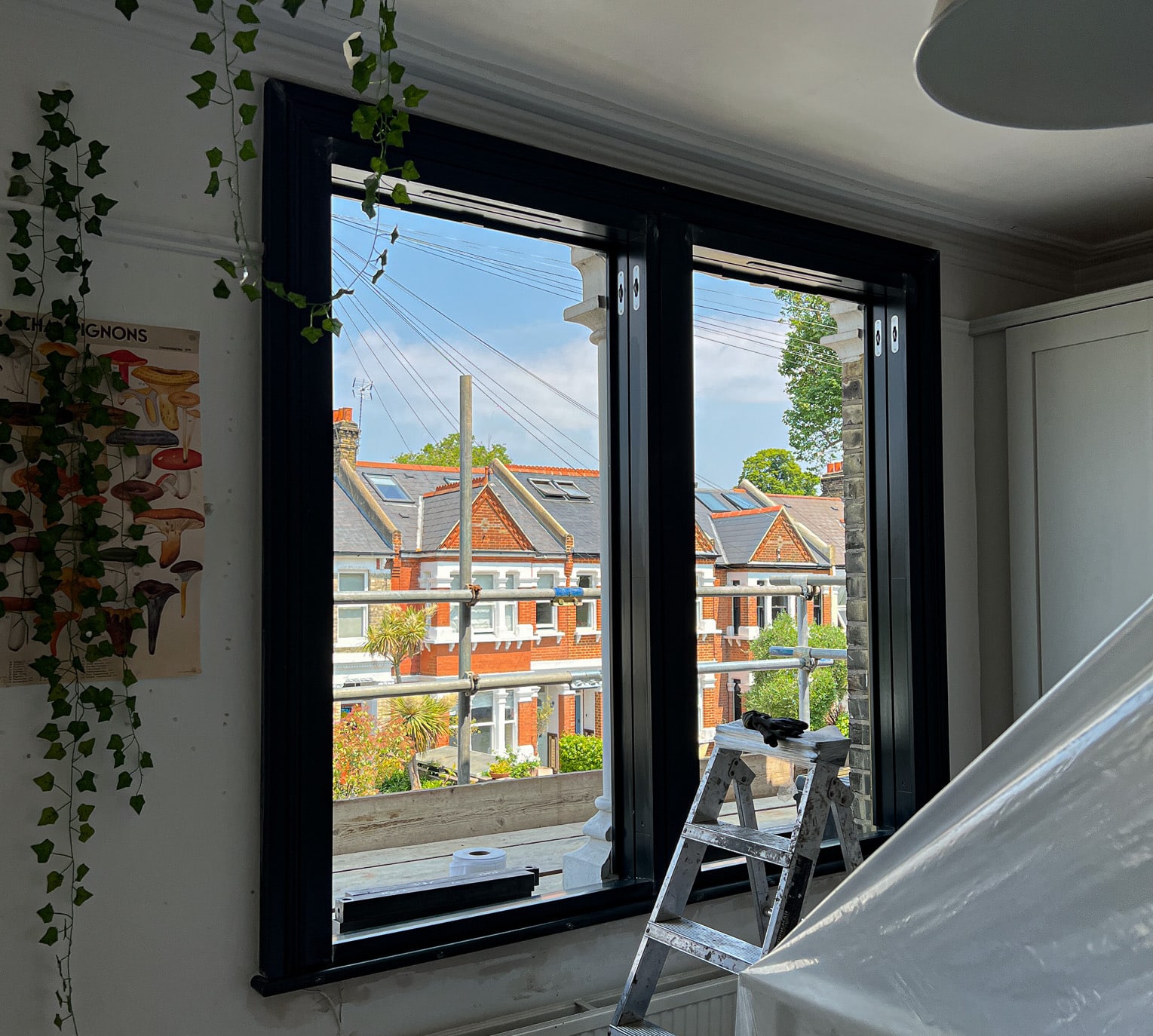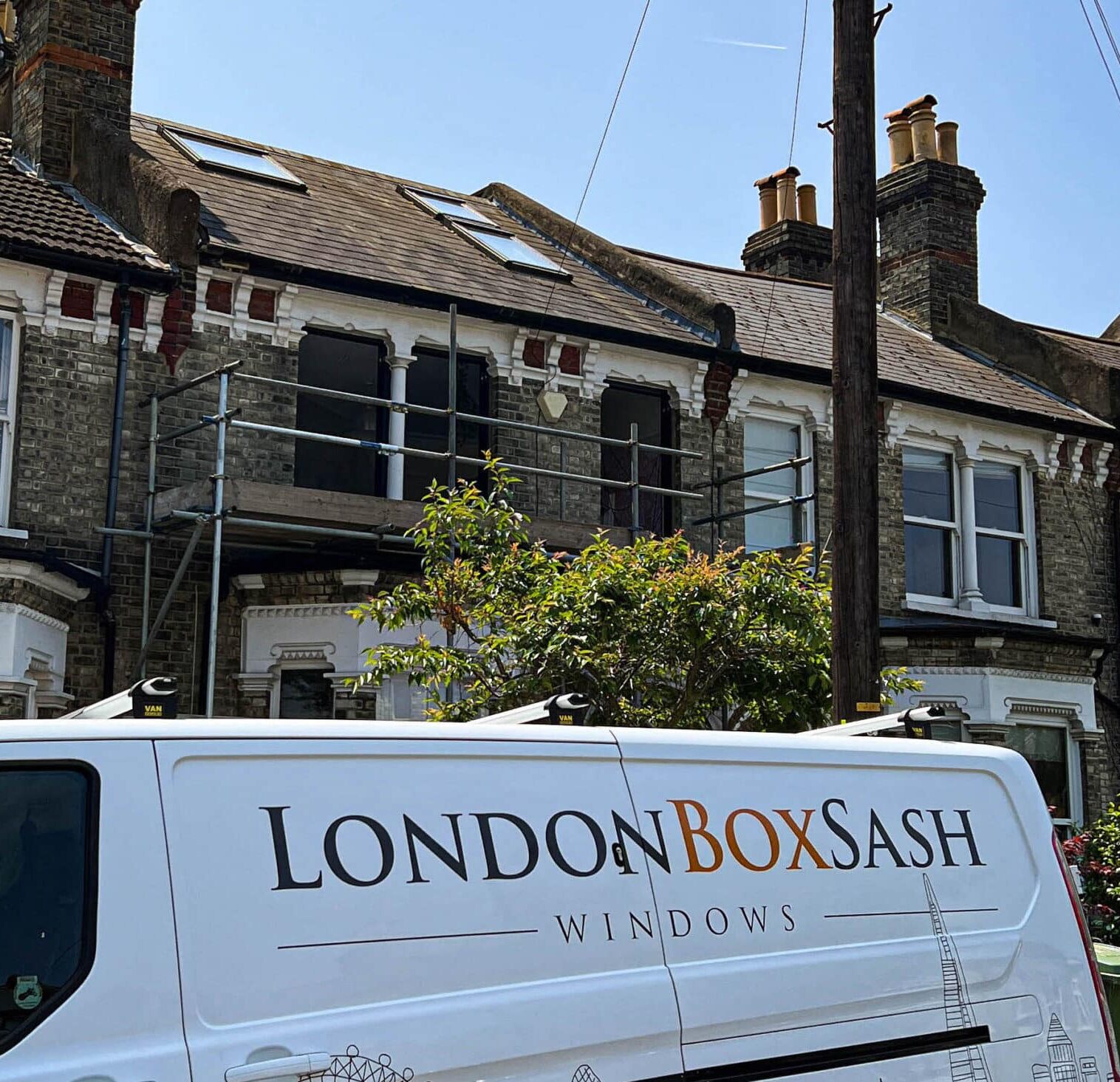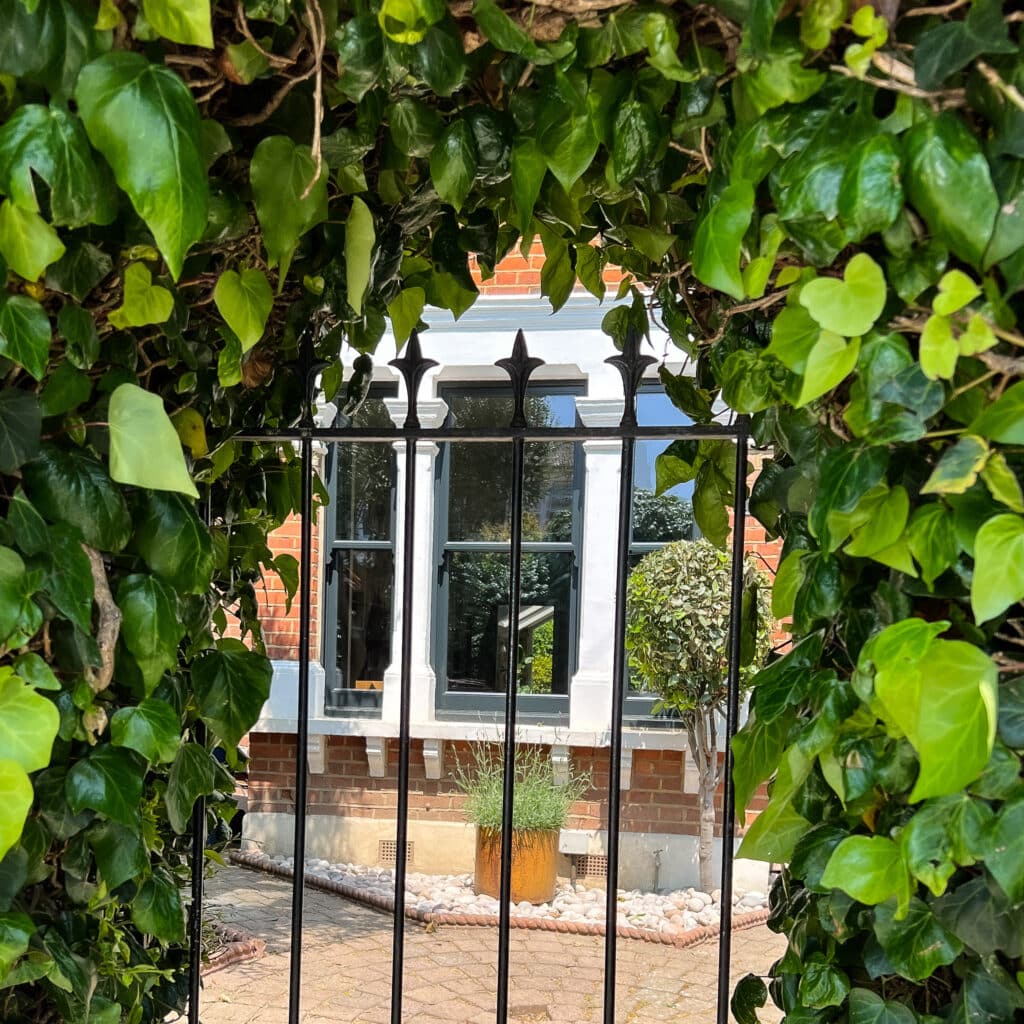 We are very pleased with the results of these installations and we are confident that our clients will be as well. If you are considering timber sash windows for your home, then please do not hesitate to contact us. We would be happy to discuss your needs and help you to choose the right windows for your home.
If you live in East Dulwich and would like to get an idea of cost, why not try our instant estimate tool. Click here to find out the cost of timber sash windows