Watch our video interviewing a client
See how London Box Sash Windows transformed Phil's living space with our high-quality, handcrafted sash windows. Our team of skilled craftsman worked closely with Phil to design and install custom windows that not only enhance the aesthetic of his family home but also increased the energy efficiency. 
Mark & Jill (Colliers Wood)
What can we say that has not already been detailed in previous reviews for London Box Sash Windows Ltd, other than it is all 100% true and accurate! A truly, truly honest and exceptional South London-based family business. You know that you have engaged a quality company when the wife sheds a tear and hugs the installers at the end of the job! Happy Wife, Happy Life 🙂 But now to be genuinely serious. We cannot fault their product and service in any way. Words that come to mind - Professional, Competent, Knowledgeable, Committed, Highly skilled, Friendly, Dedicated, Approachable, Respectful, Clean and tidy and most of all....everyone at London Box Sash really cares about their customers! We wish them many long years of success having understood, pursued and maintained the standards that their father established. Very, very well done to Jack, Patrick, Angleo, Raf and Judith. Don't go anywhere else if you want to replace your Sash Windows!
We chanced across these guys towards the end of our search for new double glazing and I'm so happy we did. From the moment they came around to quote they were a cut above the rest. No hard sell, no 'buy now' discounts just a knowledgable presentation of their product which they were extremely proud of, and rightly so. Price wise they were very competitive, even for their highest specification models which were far better than anything else we saw. Our only other concern was the fitting, we have a very old home, recently decorated, which had the potential of a lot of plaster to come loose. They however took the upmost of care to ensure as little disruption as possible, their attention to details was exceptional and the covering up of everything in the house made sure no dust or dirt was left behind, the fitters were true professionals and highly skilled in their trade. I couldn't recommend them highly enough.
David & Katherine (Forest Hill)
We have just had nine large Victorian-style sash windows fitted by London Box Sash. The whole experience from beginning to end has been fantastic, from the initial consultation through the survey and the fitting. The whole team works very well. Having had three firms quote for the work, we appreciated LBS's approach to sales and pricing which was very transparent and reasonable - absolutely no pressure sales. The office is very efficient, communication is great and the detailed pre-installation survey was completed quickly. We were able to ask lots of questions about all aspects of the work and quickly get clear answers. Installation of the new windows was carried out by an experienced expert, who was not only brilliant at his job, but superb and considerate in his interactions with us, including answering the questions of a curious toddler. The finished product is superb and we really couldn't be happier. LBS are a total pleasure to work with and we are very grateful customers.
Jack and Patrick and the team at London Box Sash Windows are quite simply the best. From Jack taking us through the initial estimate, Patrick completing a thorough survey, to the actual fitting and completion; the whole process was simply painless. We had two bay windows replaced, a sash and casement and also a single bay in our son's room. Quite a bit of work and I was worried about it before they came. I needn't have as it was done in record time. The products that were fitted were top quality, computer engineered and cut by lasers. On the fitting day, the fitter who came seemed to have Herculean strength and the wood cutting skills of a master craftsmen - with the two bays and single box sash he was able to rip out the old windows, solve problems and fix the new windows in under a week. The finishing was excellent, and our home was kept tidy with the dust kept to a minimum. I cannot recommend this firm highly enough. A great team and a great company. If I had anymore windows to replace I'd make a call now!
Superb quality. We met Jake who came to speak to us about LBSW's accoya box sash windows. We were immediately impressed with the craftsmanship and felt like they were the appropriate high quality and appearance to allow our victorian windows to live on for their next chapter, so decided to proceed. Patrick was onsite to validate our measurements, requirements and has been extremely helpful and responsive with questions/aftercare information along the way. Our order was flexible and on time. The installation team was fantastic - one of the few during a recent build project where they genuinely treated our home as if it were their own. Judith is a pleasure to deal with, great service all around. 100% recommend the product and the team - tons of compliments already as well from neighbours we've never spoken to before!
Crafting Quality Timber Sash Windows with Customer Satisfaction at Heart
At London Box Sash Windows, we believe that our customers are the lifeblood of our business. We take great pride in our workmanship, and we are dedicated to delivering the highest quality timber sash windows to our customers. We understand that our success is directly tied to the satisfaction of our customers, and we are committed to providing excellent customer service throughout every step of the manufacturing and installation process. We value our customers' feedback and opinions, and we continuously strive to improve our products and services to meet their evolving needs. At London Box Sash Windows, we are not just creating beautiful windows, we are building long-lasting relationships with our customers.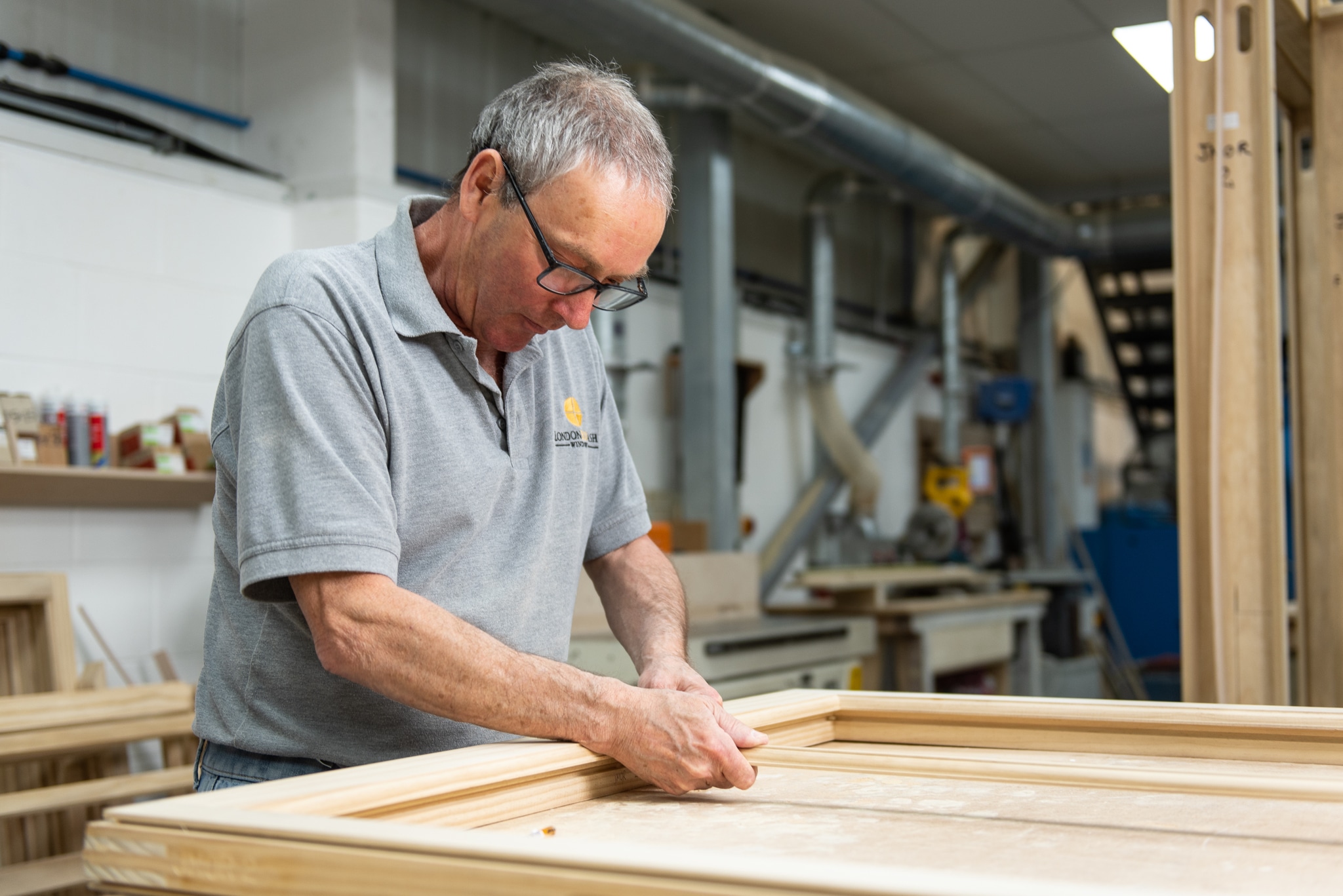 Drop us a line to discuss your windows