Sash Windows Expertly Handcrafted in London for Over
40 years
London Box Sash Windows is a family run business specialising in high-quality timber sash windows in London. Welcome to our Sash Windows London Workshop, where we take pride in preserving the timeless elegance and craftsmanship. We are committed to providing our customers with exceptional products and service, with a reputation for craftsmanship and quality.
For over four decades, we have been handcrafting custom-made double-glazed sash windows to meet the specific needs of our customers. Our skilled artisans use only the finest materials and our wooden windows are built to the highest standards.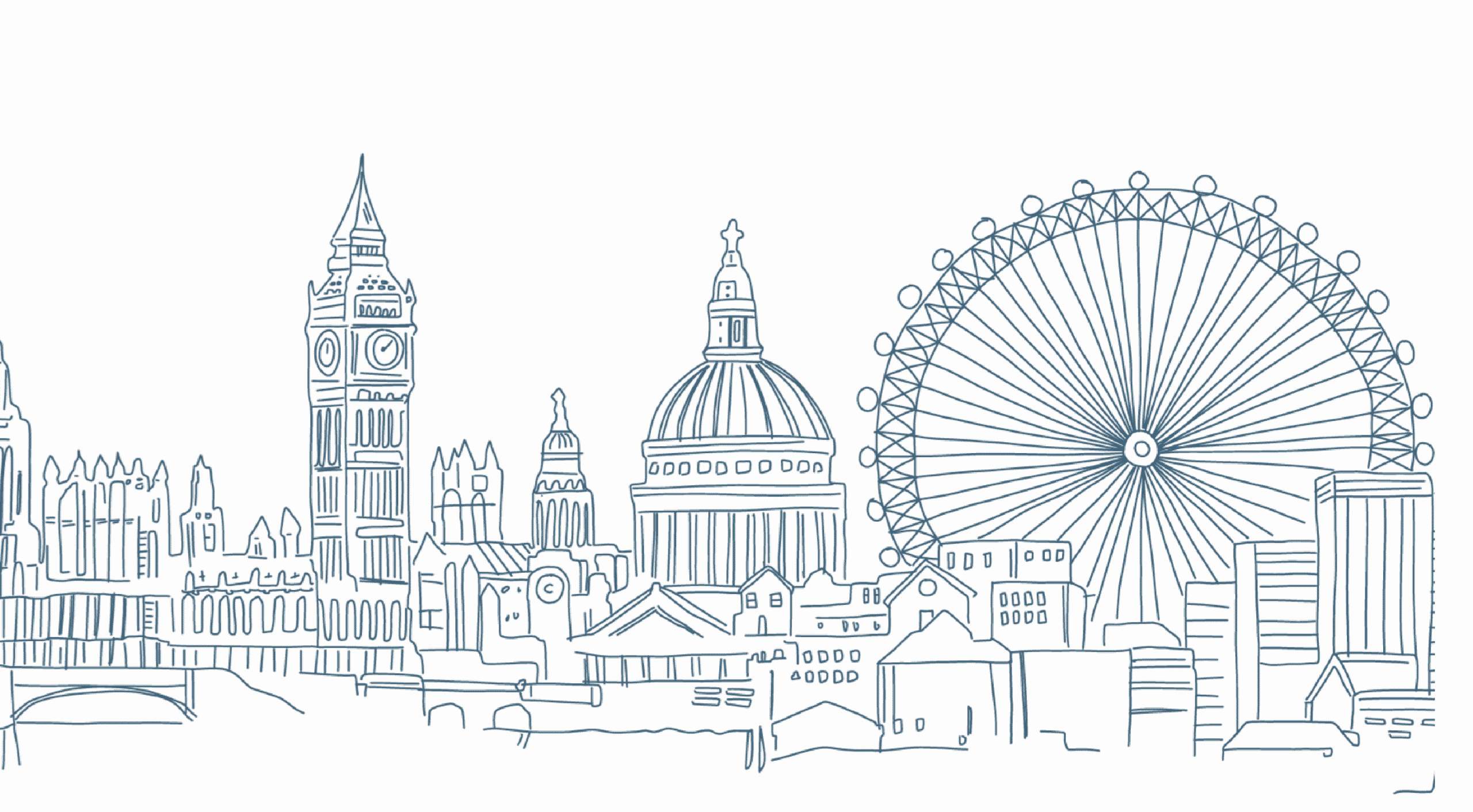 Sash Windows

designed and engineered by a true craftsman
Engineer John Ellis founded our company in 1980 with a passion for woodwork. He used his knowledge and experience to create high-quality
double-glazed timber sash windows
and doors. We have grown over the years, but we remain committed to the same high standards of excellence.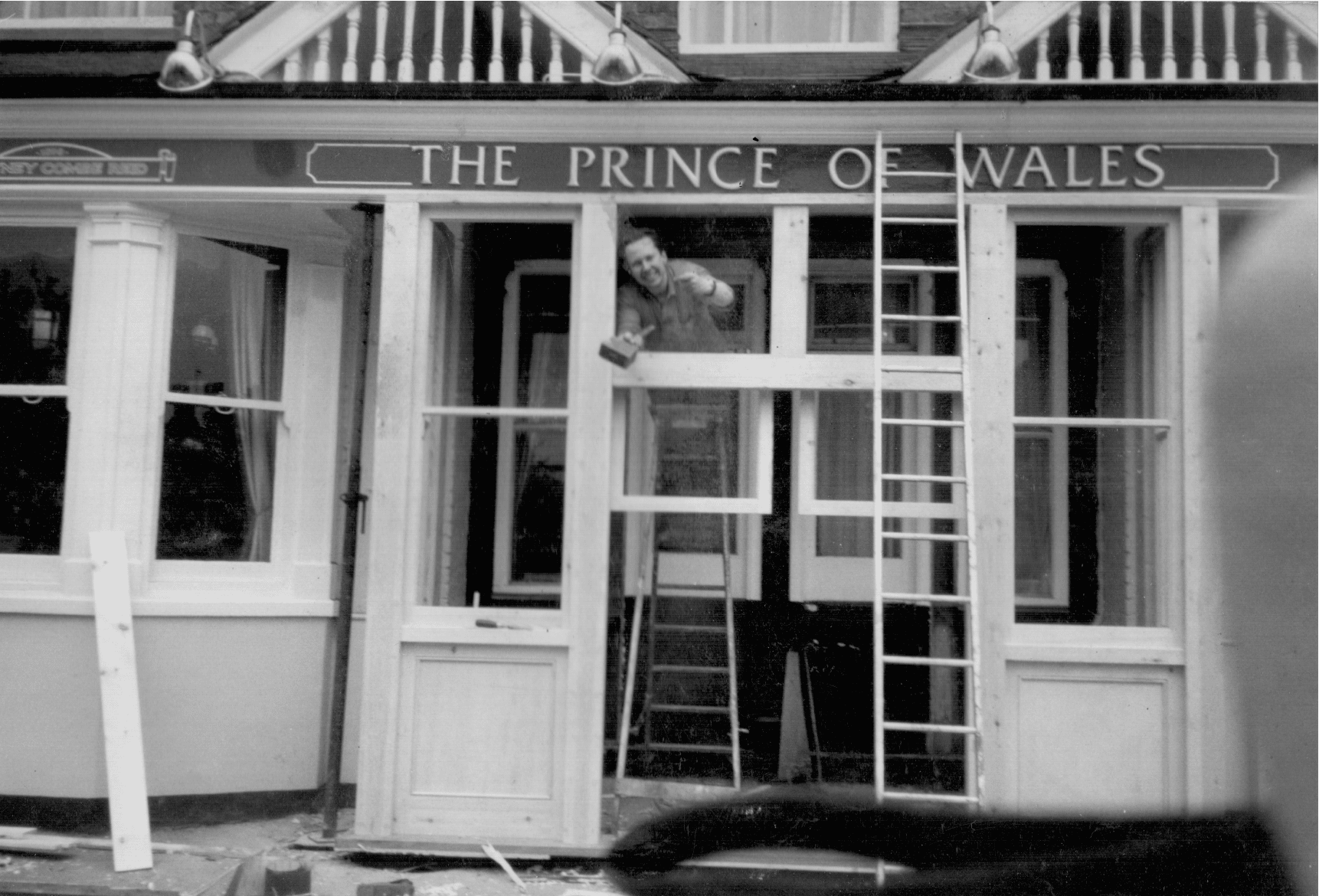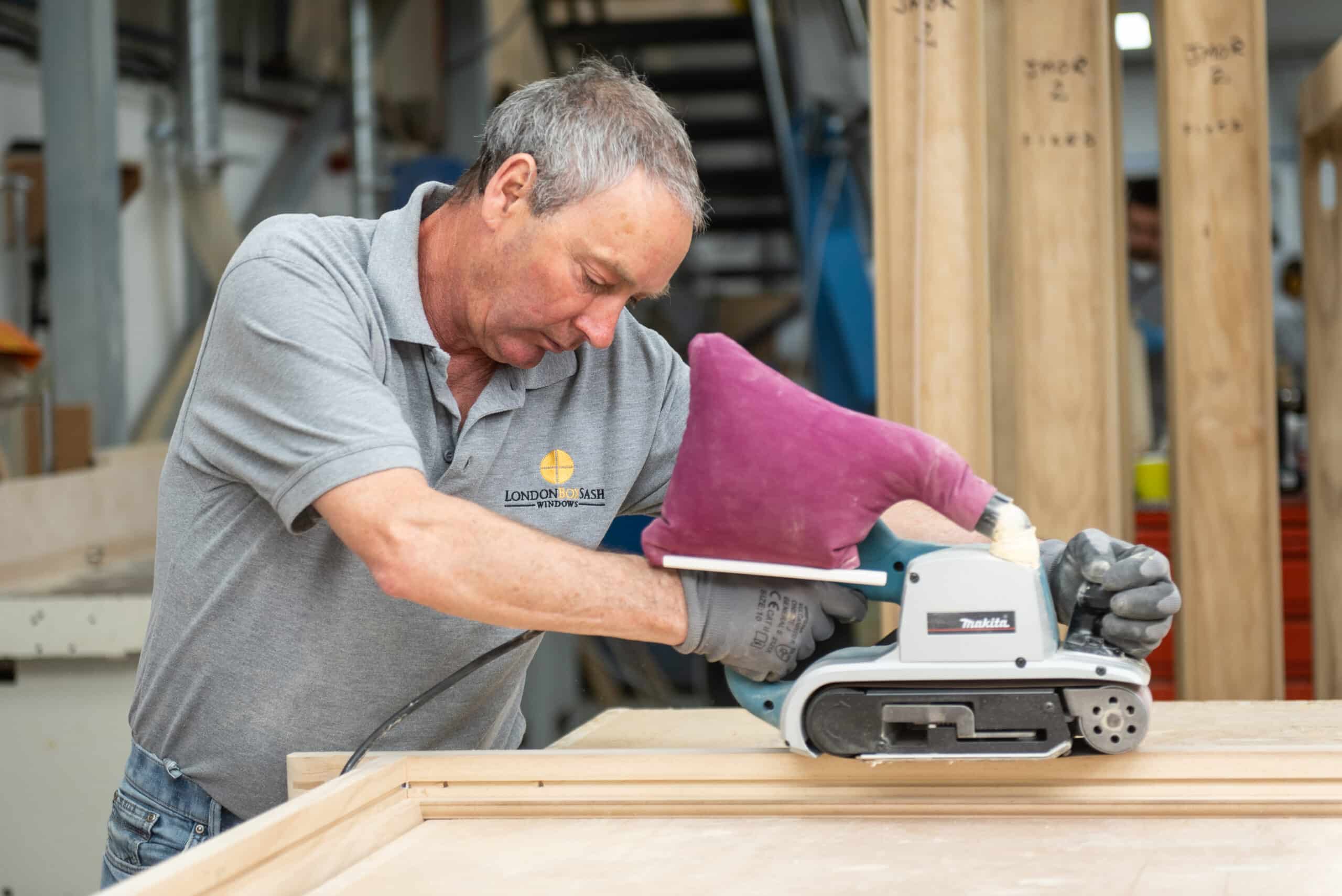 Timber Windows & Doors Locally made in London
London Box Sash Windows has been making sash windows near to our customers since 1980. We reduce our environmental impact by installing 95% of our sash windows within 10 miles of our London workshop. This helps to reduce our carbon emissions and traffic congestion, and it also supports local businesses and communities. Our Sash Windows London workshop is dedicated to the restoration, repair, and creation of sash windows, ensuring that they maintain their original beauty while incorporating modern functionalities.Located in the heart of the city, our Sash Windows London studio serves as a hub for sash window enthusiasts, homeowners, and professionals alike. 
London's Double-Glazed Sash Window Specialist
LBSW provides high-quality timber double-glazed sash windows in London. We commit to providing exceptional engineering and service to our customers. Our reputation for craftsmanship and quality is second to none.
We build our wooden windows with the finest materials, so they are built to last. We offer a wide range of styles and finishes to choose from, so you can find the perfect window to match your home.
If you are looking for high-quality timber windows in London or Surrey, look no further than London Box Sash Windows. We are the experts in sash window installation and we are committed to providing our customers with the best possible experience.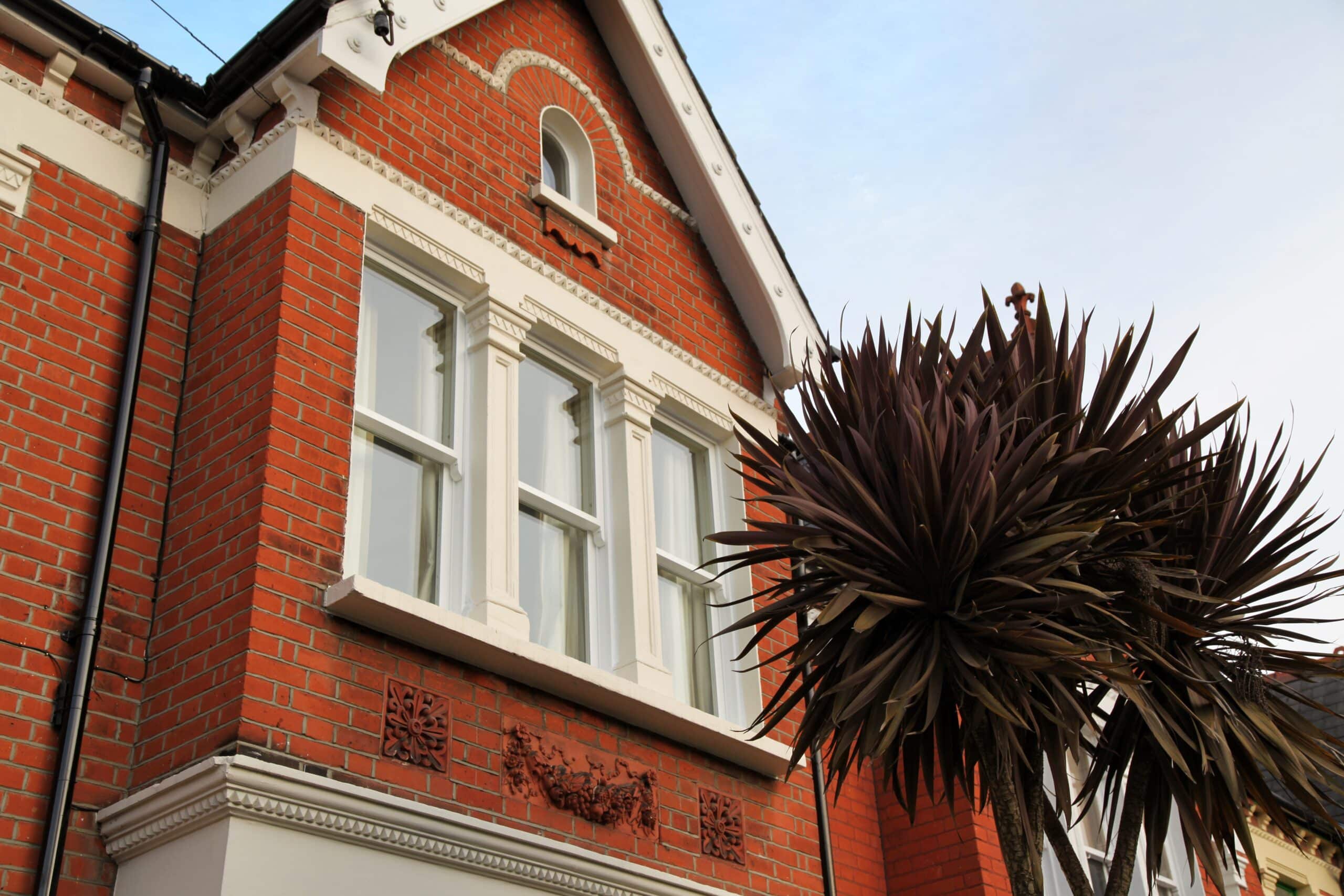 Discover the quality and craftsmanship of LBSW – browse our timber window projects in London and surrounding areas.
Proud members of
Which? Trusted Traders
Use our tool to get an instant quote
"*" indicates required fields
FREQUENTLY ASKED QUESTIONS
What is the History of Sash Windows?
Sash windows have a rich history that dates back several centuries. Here's an overview of the history of sash windows:
Origins in England: They originated in England during the late 17th century. The earliest examples can be traced back to the late 1600s when they started appearing in English country houses and aristocratic residences.
Invention of the Sliding Sash Window: The credit for inventing the sliding sash window is often given to the English architect Robert Hooke. Around 1670, Hooke designed a window that featured two vertically sliding sashes that could be opened independently. This innovative design allowed for improved ventilation and ease of use.
Rise in Popularity: They quickly gained popularity in England due to their practicality and aesthetic appeal. They became a common feature in Georgian and Victorian architecture, adorning both residential and public buildings across the country.
Georgian and Victorian Eras: Sash windows reached the height of their popularity during the Georgian and Victorian eras, from the 18th to the 19th century. Georgian sash windows were characterized by six-over-six or eight-over-eight pane configurations, while Victorian sash windows often featured larger panes with two-over-two or four-over-four configurations.
Industrial Revolution and Mass Production: The Industrial Revolution brought significant advancements in manufacturing techniques and materials. This led to mass production, making them more affordable and accessible to a wider population.
Decline in Popularity: By the early 20th century, sash windows started to decline in popularity as other window styles, such as casement windows, gained traction. The introduction of new building materials, like uPVC and aluminum, further contributed to the decline of traditional wooden sash windows.
Revival and Conservation: In recent decades, there has been a resurgence of interest in sash windows due to their historical significance and architectural charm. Many restoration and conservation efforts have taken place to preserve and refurbish original sash windows in older buildings.
Modern Variations: Today, these windows are available in various forms, including traditional timber sash windows as well as modern uPVC and aluminum designs. These modern variations often incorporate improved insulation, double glazing, and other features to enhance energy efficiency and durability.
Sash windows continue to be appreciated for their classic design and timeless elegance, making them a popular choice in both historic and contemporary architecture.
What are some of the benefits of Double-Glazed Sash Windows?
Compared to single-glazed windows, double-glazed sash windows provide several advantages. Several benefits are as follows:
Increased Energy Efficiency: Double glazing offers higher insulation, minimizing heat loss and eliminating draught. A barrier that helps to retain heat inside during the winter and keep heat out during the summer is created by two panes of glass with an insulating layer of air or gas in between. Lower heating and cooling expenditures may result from this improved energy efficiency.
Improved Sound Insulation: Double-glazed sash windows' several layers of glass work to block out more outside noise, creating a more tranquil interior. If you reside in a noisy neighborhood or next to a busy roadway, this is very advantageous.
Reduced Condensation: The inner window glass experiences less condensation when there is double glazing. Condensation is less likely to form because of the insulating layer that exists between the glass panes, which helps to keep the interior side warmer.
Greater Security: When compared to single-glazed windows, double-glazed sash windows provide greater security. Because there are two glass panes, it is more difficult for attackers to get inside. Modern double-glazed sash windows also frequently have cutting-edge locking systems, which further improve security.
UV Protection: The majority of double-glazed windows feature a unique coating that can significantly reduce the quantity of dangerous UV rays that enter your home. This helps guard against the fading or discoloration that results from prolonged exposure to sunlight on your furniture, rugs, and other indoor goods.
Easy Maintenance: In comparison to its single-glazed counterparts, double-glazed sash windows are generally easier to maintain. Cleaning is less frequent and more convenient thanks to the sealed unit of double glazing, which helps to decrease dust and filth accumulation on the inside side of the window.
Preservation of Historic Appearance: If your home has single-glazed sash windows, replacing them with double-glazed sashes can increase energy efficiency without detracting from the home's classic design. Sash windows with double glazing can be made to look like the originals while still offering contemporary advantages.
Are you a FENSA registered company?
Being FENSA registered in England and Wales denotes participation in the Fenestration Self-Assessment Scheme. A government-approved program called FENSA was created to control and oversee the installation of windows and doors in residential buildings.
We are a FENSA registered company, which means that we are approved to install windows and doors in England and Wales.
What you benefit from a FENSA registered contractor:
Building Regulations Compliance: According to the FENSA registration, LBSW complies with the regulations for replacing windows and doors. To guarantee that installations are secure and economical with energy, the Building Regulations establish criteria for thermal performance, security, ventilation, and other elements.
Convenience and Efficiency: FENSA eliminates the need for homeowners to apply for individual building control approval for replacement windows and doors. FENSA registered installers can self-certify their work, saving time and paperwork for both homeowners and local authorities.
Competence and Quality Assurance: Our FENSA registration means that as London Box Sash Windows, we have undergone an assessment of our technical skills and competence. We are required to maintain certain levels of knowledge and adhere to industry best practices. This helps to ensure that installations are carried out to a high standard.
Building Control Compliance Certificate: When a FENSA registered installer completes a window or door installation, they provide the homeowner with a Building Regulation Compliance Certificate. This certificate verifies that the installation has met the necessary requirements and can be used as evidence when selling the property.
It's important to note that FENSA registration is specific to window and door installations in England and Wales. Scotland and Northern Ireland have separate regulatory systems in place.
Are you a family run company?
Yes, we are a truly family-run business. LBSW was started by John and Maureen Ellis in 1980. Their two sons, Jack and Patrick, joined the business in the 2000s, and now run the day-to-day operations.
Being a family-run business gives us a number of advantages. We have a strong sense of community and are committed to providing our customers with the best possible service. We also have a wealth of experience and expertise, which we can draw on to provide our customers with the most innovative and energy-efficient windows and doors.
Located in the heart of the city, our sash windows London workshop serves as a hub for sash window enthusiasts, homeowners, and professionals alike. We have assembled a team of highly skilled craftsmen who are passionate about their work and have years of experience in the industry. Their expertise, coupled with our commitment to quality, sets us apart as a trusted name in sash window restoration and creation.
What to expect when our installers arrive?
Our installers will arrive promptly between 7:30am and 8:00am. They will begin by carpet tacking and sheeting up any areas where they will be working. If you are leaving your home for the day, You can provide them with a key.
Our installers will repair any plaster that is lost during installation of your wooden sash windows. However, if any plaster is blown due to previous damp, our surveyor or installer will inform you. In this case, we recommend that you hire a plasterer, so you can get the best possible finish.
Once all of the windows have been installed, our installers will vacuum and clean up any mess. Our installer will also keep you updated on our progress throughout the day.
What materials do you use for your timber sash windows?
In accordance with the requirements and preferences of the customer, we provide a range of wood kinds for our windows. A-grade Accoya and Tricoya wood are among our top selections because they are strong and environmentally friendly.
Additionally, we provide Abodo and Saplen wood. We can also utilize Meranti, engineered softwood, or redwood for a less expensive option. However, we make an effort to stay away from employing slow-growing, unsustainable timbers like Utile.
Who are our sash window installers?
A crew of skilled sash window installers with more than 10 years' experience works for London Box Sash. They are industry leaders and have installed these types of windows in London than any other firm. All of our windows are installed by our carefully screened and highly skilled in-house installers to meet or exceed the most recent building codes.